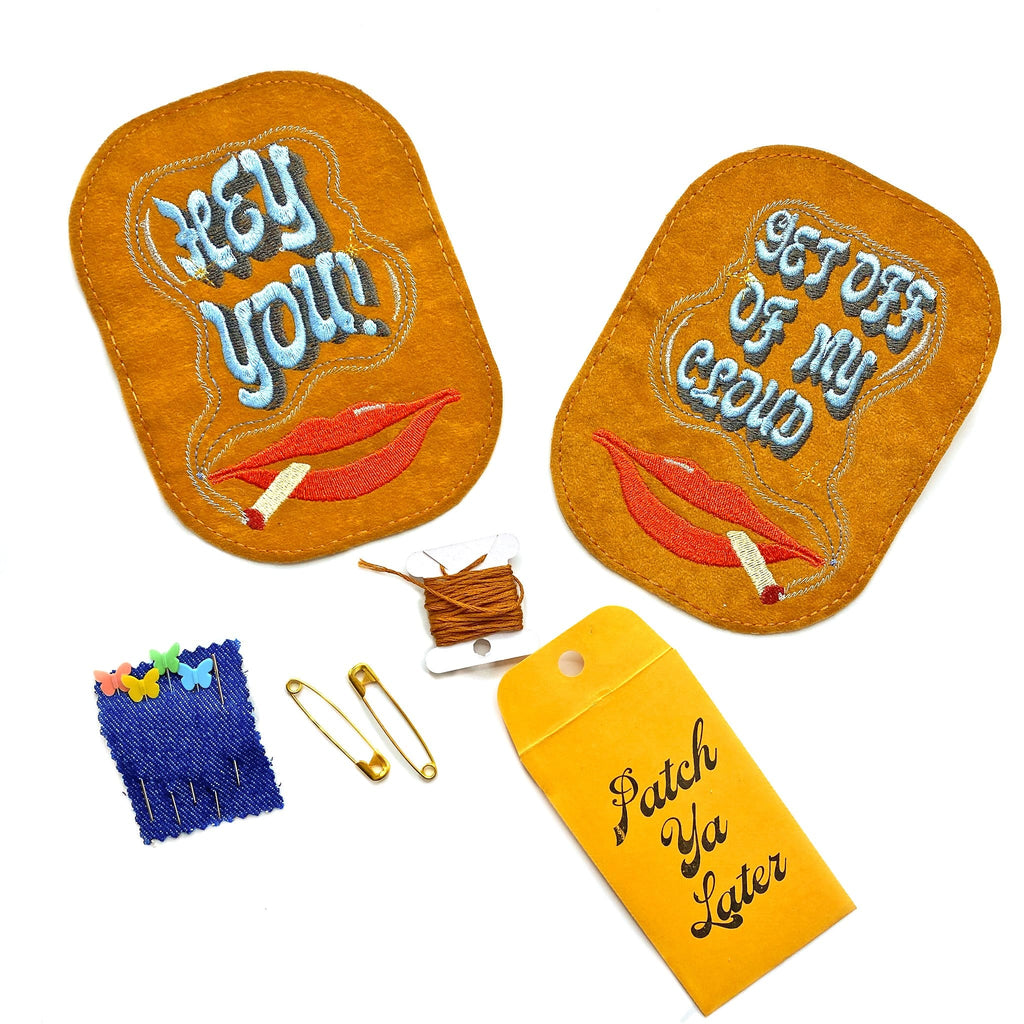 Hey You Elbow Patch Set!
Hey You Elbow Patch Set!
description
Set of two elbow patches and a custom sewing kit!
Sewing kit was thoughtfully designed to simplify  sewing on your patch set.
The kit includes: 
- Four butterfly sewing pins
- A needle perfect for thick material
- Embroidery floss, thread color is matched to patch set
- Two safety pins
Patch Info
Size: 4.75" x 6.25"
Material: Faux Suede with Iron-On Backing 
*IMPORTANT* If you plan on ironing-on this patch set, make sure to put a damp towel between the patch & the hot iron. This material is heat sensitive & will burn easily!
Each patch set is made to order, so please allow 2-3 weeks for product to be shipped