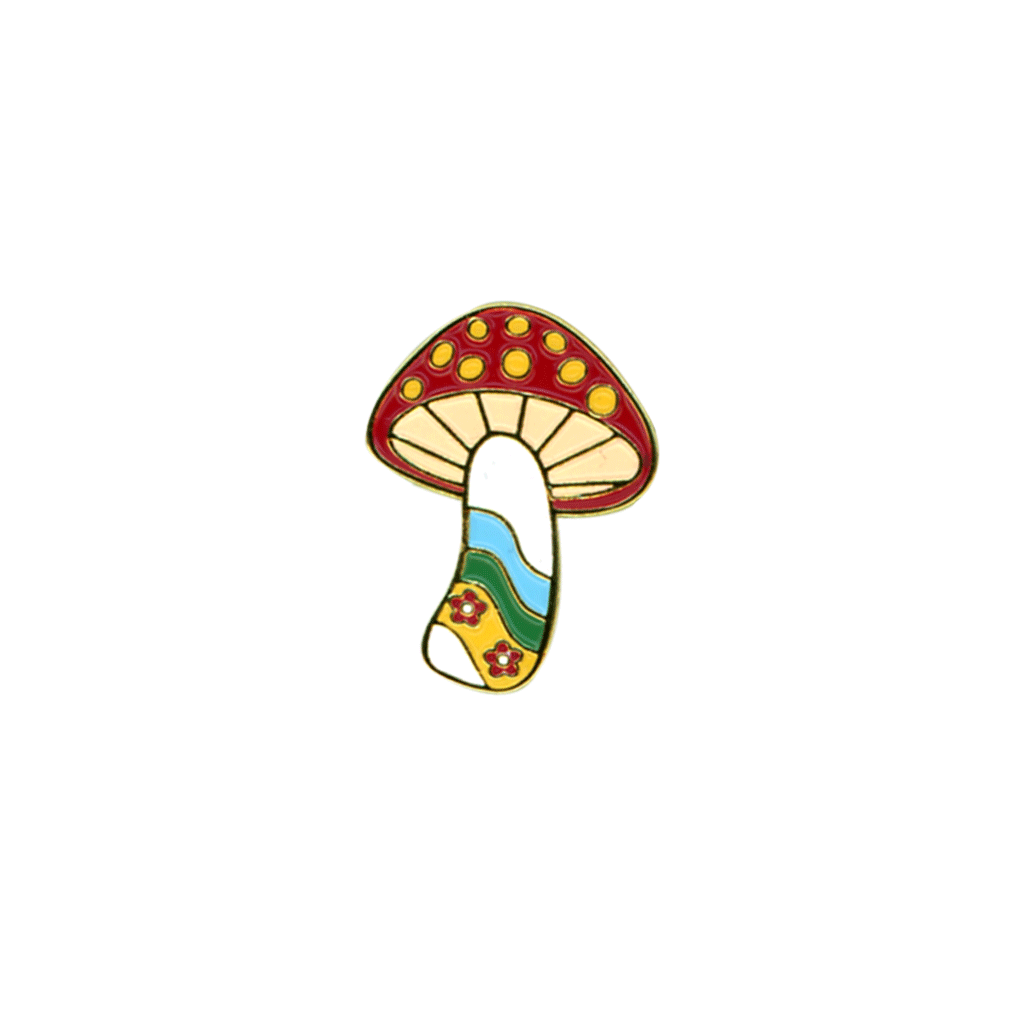 Rainbow Mushroom Pin
Rainbow Mushroom Pin
description
This pin is one fun-ghi! Break out the psychedelic vibes with the "Mushie" custom and retro-inspired pin from Patch Ya Later. This unique accessory can be worn multiple ways; add it to a jacket, purse, or to your home decor for added funky fun! 
Size: .75" x 1" 
Gold Finish 
Butterfly Clutch Backing
Handmade, vintage-inspired patches by Patch Ya Later; studio located in Oakland, CA. This custom patch is made-to-order. All accessories and items in the Patch Ya Later store are uniquely designed and produced to be used individually or with other accessories and clothing. With each order, please allow 2 weeks for the products to be created and shipped.