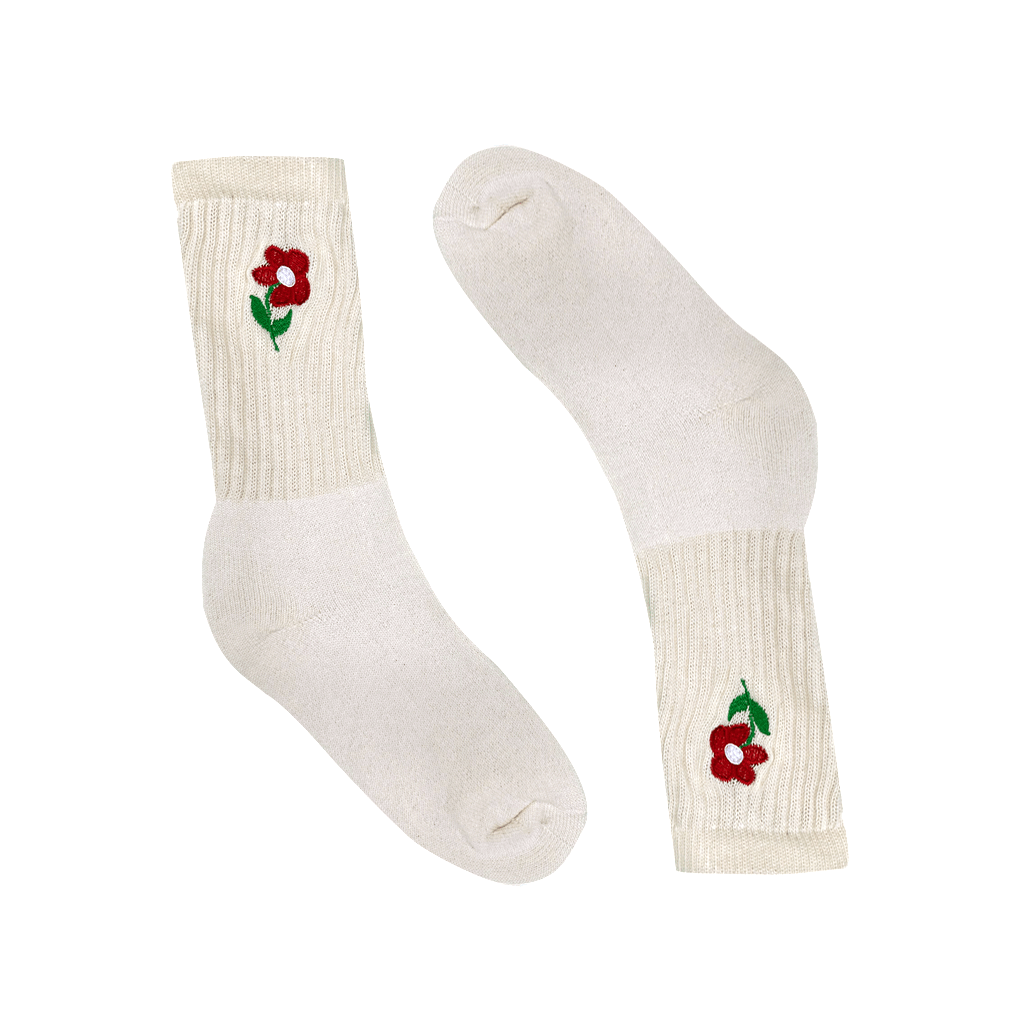 Red Daisy Socks
Red Daisy Socks
description
Embroidered Daisy on the outside of each sock.
Material: 85% certified organic cotton (FoxFibre), 10% stretch nylon (outer foot), and 5% elastic, rubber core covered with nylon (inner top). Certified organic cotton by the Texas Department of Agriculture.
Socks are available in sock sizes Medium (9-11) and Large (10-13).
Each pair of socks is made to order, so please allow 2-3 weeks for product to be shipped.